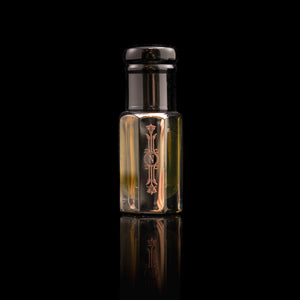 The story of Miriam of Magdala (Mary Magdalene) anointing the feet of Jesus is a well known story. What most people 
are not aware of
 is the significance behind the use of Spikenard oil for the anointment. The volatile compounds of Spikenard oil have neuro-modulating effects, affecting the GABA receptors of the brain, 
responsible to bridge between the waking and sleeping state, in a way, this is very much a shamanic substance. Jesus receives his spikenard anointment just after waking Lazarus up from his deep sleep (death), and just before himself being put to sleep (death). Spikenard is still a substance of research today in neuro-psychiatry, for there is few aromatic substance like it, with its power to shift the state of mind from a neurological level.
 Our Nard of Magdala is our own attempt at reproducing the anointing oil of Mary Magdalene. Using a combination of Red & Green Spikenard and Egyptian Jasmine, the result is a very powerful yet floral anointing oil... This oil is more of a meditative & ritual too than it is of just being a perfume, it can also be of great aid to those struggling with insomnia.